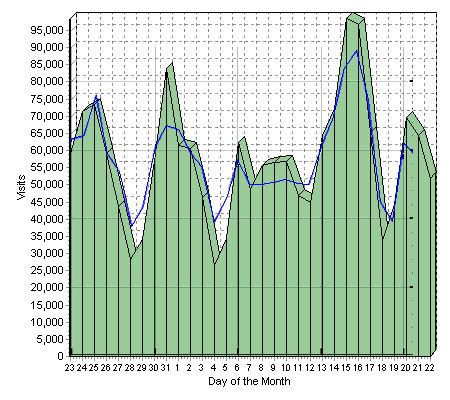 ...taking actual traffic history graphs (in green) and overlaying them with Alexa traffic history graphs for the same site (the blue line.)
First up:
Techcrunch
I'm getting the green graphs from
sitemeter
, a log analyzer program that leaves the stats viewable by the public. For example, here is the
stats page for techcrunch.com
Techcrunch is ranked 605 in Alexa, so you'd guess that Alexa's data is pretty good. After all, the more traffic a site gets the better Alexa's data will be. As expected, Alexa's traffic history graph for techcrunch correlates well with their actual traffic.
Next up, a site ranked at 38, 822,
Cox and Forkum
.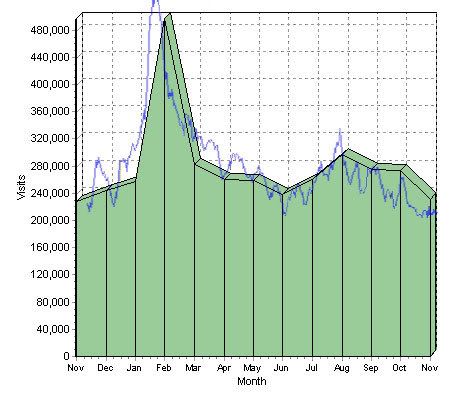 This one looks pretty good too.
Of course, when I tried to do shorter timeframes the graphs didn't look so great. So I extended the range to 1 year and voila! It matched up nicely.
I haven't had a chance to do this for sites with less traffic yet. I expect the correlation will drop off the further out I go. Of course many other
disclaimers apply
. But I thought these two were an interesting start.
Comments
|
Permalink